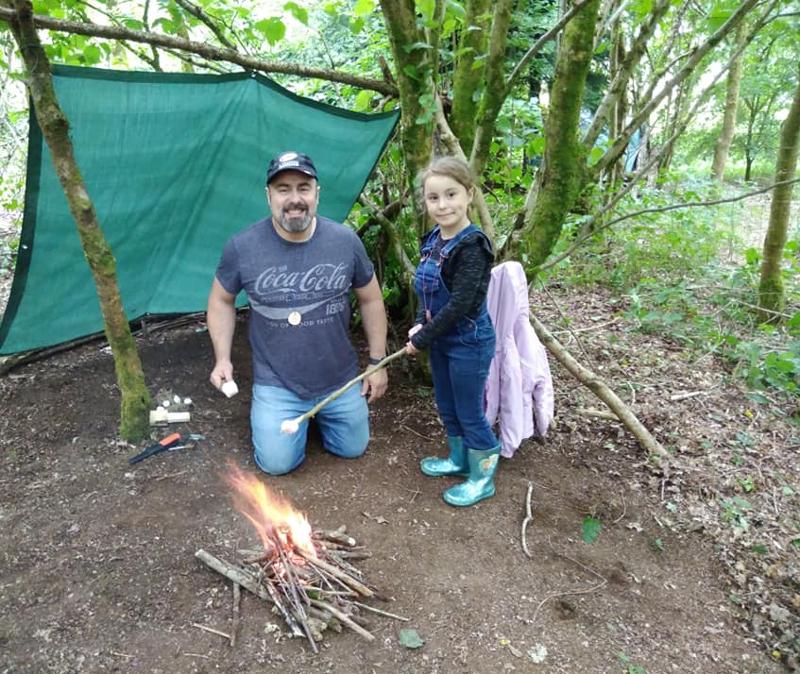 Are you aged between 6 and 16 years and wanting to re-wild Your Dad? This is your opportunity to spend the day in the woods together learning Bushcraft on Father's Day 2019!
Re-wild Dad and Child includes:
Fire lighting, shelter building, tree & plant ID, Dad's VS children at capture the flag, yummy campfire snacks.
- Enjoy a cooked lunch around the fire.
Fee: £55 for one child and their Dad (Includes drinks, snacks and hot lunch)
Location: Denmark Farm, Lampeter.