Advanced Bushcraft - Overnight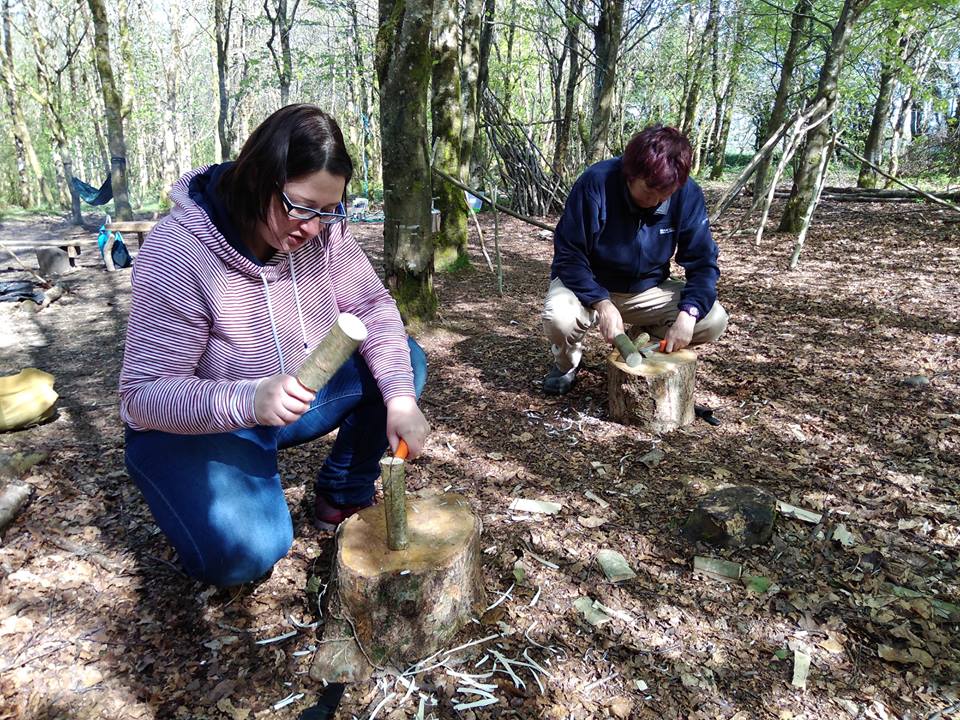 What you will do:
-Knife safety
-Woodwork: mallet, pegs, pot hanger, mushroom & spatula.
-Fire lighting: discover the world of tinders, make charcloth, learn to light fires with a fire striker, flint & steel and bow & drill.
-Cordage: make cordage from scratch, from nettles, brambles, etc.
-Shelter building: A-frame shelter & lean-to.
-Tree ID and foraging.
-Individual/group fires: keep your fire going long enough to cook some campfire snacks.
Build your own shelter to spend the night, sleep in a hammock or bring a tent.
Also included is a foraged lunch which we will cook for you while, you continue to master your bushcraft skills. We will cook dinner as a group (Usually fish) and then we will cook breakfast for you while you continue to finish any woodwork or tackle the bow & drill again.
10am till 12am the next day.
£90 per person
Suitable for ages 18 +, will consider younger if you come with an accompanying adult.
Check our bookings page for dates or if you would like to book a group, please get in touch and we can work out a date to suit.